!!FULLBOKAT!! De 22 platserna är nu fullbokade. Men anmäl dig gärna för att visa intresse och hamna i kö för eventuella avbokningar. Blir det tillräckligt många planerar vi ett nytt tillfälle.
Common Sweden arrangerar en båtresa med utbildningsmöjligheter tillsammans med Paul Tuohy 11 – 12 April 2018 på Birka paradise

Foto: http://ibmsystemsmag.com/
650 Kr inklusive singel hytt, 3-rätters middag, vinprovning och frukostbuffé
(Betala enklast genom Swish eller kontoöverföring)
OBS, endast 22 platser finns tillgängliga. Anmälan senast 15/1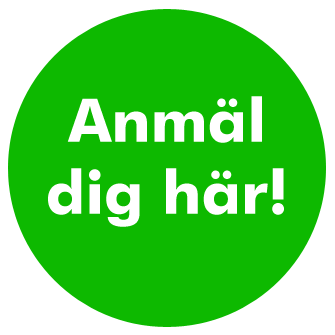 Agenda
(Abstracts at the bottom)
Wednesday 11/4
13.30-17.00 Sessions (We are still on Land) 
Programming RPG with Style
Access Client Solutions for Programmers
17.00-17.30 Boarding and light food and drink (Mingle)
17.30-19.00 Sessions 
RPG Talks to Watson
19.00 – 21.00 Wine tasting (or other activities)
21.00- Dinner

Thursday 12/4
09.30 – 12.00 Sessions 
Who Knew You Could Do That with SQL?
Who Knew You Could Do That with Embedded SQL?
13.00 – 13.30 Lunch
13.30 – 15.30 Sessions
Open Session (Bring your own programming problem and we solve it together)
15:30 – Stagger off Ship
Abstracts
Programming RPG With Style
In this session, Paul discusses the what and why of standards and guidelines for modern RPG development. Topics include:-
Make Use of the Tools
RPG is FREE
Modern RPG Programs and Subprocedures
What's in a Name?
Comments
Structuring Code
Use Templates and Qualified Data Structures
Qualify Wherever Possible
Strings
Subroutines
Out With The Old
Embedded SQL
Global Definitions
Parameters, Prototyping and Procedure Interfaces
The Integrated Language Environment
Roll Your Own
Access Client Solutions (ACS) for Programmers
Access Client Solutions is a powerful tool for programmers. ACS replaces and enhances much of the functionality originally supplied by Navigatorfor i.
This session discusses how ACS can be used by programmers; including
System Configuration
5250 Emulator
SSH Terminal
Integrated File System
Printer Output
Schemas
Run SQL Scripts
SQL Performance Center
RPG Talks To Watson
One of the key questions is – how easy is it to integrate Watson into my existing RPG applications?
In this session we look at some of the way that RPG can connect with Watson (using the translation API) – and just how simple it is.
As well as looking at different methodologies, we will also discuss the advantages, and disadvantages, of the different approaches.
Who Knew You Could Do That with SQL
You have been using SQL, but have you been using it to it's full potential? In this session, Paul looks at some of the bits and pieces that may enhance your use of SQL. Topics include
Grouping
CASE
Scalar Functions
Subselects/Sub Queries
Common Table Expressions
Union
Identity Columns
Row Change Timestamp
A Word About Views
Finding a view of a view of a view of a…
Who Knew You Could Do That with Embedded SQL in RPG
You have been using embedded SQL in RPG. You have mastered the syntax, tried a few selects, declared a cursor, performed an update – you may even have tried some dynamic SQL!
Time to take it to the next stage and see what you can do with embedded SQL – beyond the basics
Topics covered in this session include:-
Discussion of the key points in writing powerful embedded SQL
What tools should you use to write and test SQL prior to embedding it?
Controlling CRTSQLRPGI
SQLCA and SQLCODE considerations
Getting data without SELECT – GET DIAGNOSTICS and VALUES INTO
Talking to Watson with Embedded SQL SQL
Mastering Multi Row Fetch
Handling NULL
Dates, Times and Timestamps
Open Session
Do you have a database or programming issue? Why not bring it along to this open session and challenge Paul and your fellow attendees?